A. Stein Meat Products – The Profit Season 2 Episode 2
Updated on November 6, 2018
Marcus Lemonis Vs A. Stein Meat Products
The Company: A. Stein Meat Products Inc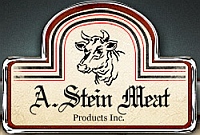 The Owner(s): Howard Mora and Alan Buxbaum
Website: http://www.steinmeat.com/
Intro
In this episode of the profit, Marcus Lemonis visits A. Stein Meat Products Inc. A wholesale meat products supplier based in Brooklyn new york.
The company is a 75 year old wholesale prime beef meat products supplier based in Brooklyn, New York. They supply New York's finest meat shops, premium restaurants as well as shipping the products all over the country.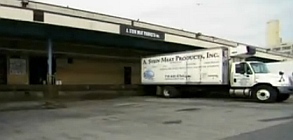 A. Stein Meat Products generates more than $50 million per year in revenue. Last year, A. Stein Meat Products Inc showed a loss of $400,000 and if the losses continue, the business will have to close its doors in the near future leaving at home 47 employees.
Due to high operating costs and razor thin margins the business is hemorrhaging cash and struggling to make a profit.
A. Stein Meat Products Inc is struggling and look to Marcus to help bring the business back into the black.
This is a company that sells a whole lot of products and generates very good gross revenue Marcus believes that with just a few adjustments to the business strategy, he should be able to squeeze out a healthy profit from the business.
Main Episode Review
Marcus lands at A. Stein Meat Products Inc facilities at 3 AM in the morning and gets to meet the owners Howard Mora and Alan Buxbaum.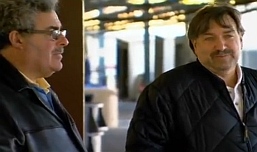 As soon as it arrives, he is welcomed by Tony the main foreman and gets to know little about the business.
Marcus gets his hat and a coat from Tony and takes a tour of the facility and here we see that A. Stein Meat Products is a huge operation.
A little while later Alan and Howard, the sons of the founders and the real owners of the business come out to meet Marcus to complete the tour of the facilities.
Marcus finds out that the business has huge overheads and costs but still struggles to understand why they it doesn't make a profit from its $50 million per year revenue and is set to make a $400,000 loss this year.
The business also have 3.5 million dollars in debt from the bank.
Marcus gets introduced to Frank the general manager of A. Stein Meat Products. After speaking to him for some minutes, Marcus finds out that Frank doesn't really know his numbers or have a clue how to increase efficiency.
Marcus finds out that A. Stein Meat Products also produce the burger called the Brooklyn Burger. These burgers are sold to the sports stadiums through corporate sponsorship agreements with the New York Yankees, the New York Knicks, the Brooklyn Nets. this agreement costs A. Stein Meat Products $400,000 a year.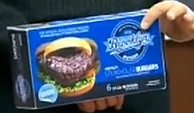 Brooklyn Burger accounts for about $1 million in sales but it only sold from three major sports locations. Marcus believes the Brooklyn Burger can expand even more, like to grocery stores around the country.
With this in mind, Marcus goes over to accounting and meets with Donna. He finds out that Alan and Howard are actually the ones in charge of accounting and she takes care of the receivables in and out. He also finds that it was Donna that contacted  CNBC to bring Marcus to come help out with the business.
Donna tells Marcus that customers being very late and this has made their receivables ballooned to over $4 million. This is an incredible amount of debt in receivables (this is the money that the customer owes the business) for a company to have and no wonder A. Stein Meat Products is struggling to make a profits.
Some of these receivables are almost 2 years old and there is little to no hope of collecting them.
This is absolutely unacceptable and Marcus confronts Alan and Howard to find out why.
The owners respond quite nonchalantly to Marcus and it looks like they don't even care to collect the money from these debtors. It looks like they are quite content helping out orders and needs without care for their own business.
The business has $4-5 million in assets and $5.5 million in liabilities and this means that, A. Stein Meat Products owes more money than it has and it's only a matter of time till the debts catch up.
Problems/Issues In The Business Found By Marcus
Here are a few issues Marcus found:
Lack of enthusiasm in collecting receivables from debtors.
Millions of dollars tied up in IOUs.
The broken process.
Scared employees due to the instability of the business.
The Deal
Marcus meets with the owners Alain and Howard at Peter Luger restaurant to try to make a deal.
They ask Marcus for $5 million investment for a third of the business. Marcus tells them bluntly that he want to deal for less than half the shares of the business.
Marcus offers them a deal of $1 million to provide working capital for the business and bring the payables down to an acceptable range, for 50% of the business.
Alan and Howard make a counter offer of $4 million for 50% of the business. Marcus says no and Alan and Howard accept the deal and shake hands.
The funny thing is that Alan and Howard didn't even bother to ask Marcus for his check. It looks like the really hopeless in collecting money.
Solutions Suggested/Implemented by Marcus To Improve The Business
Fix the accounts receivables process.
Get on the phone and call all the customers that owe business money and try to collect.
Get paid on time for delivered products.
Improve operating efficiency and reduce wasteful spending.
Improve the marketing strategy to generate even more revenue with the Brooklyn Burger.
Shrink the floorspace to save on costs.
Reconfigure the equipments to maximize production.
After The Deal…
Marcus gets the employees on the phone to try to collect some of the receivables. They quickly find out how hard it is to collect money from debtors after some time has passed.
Everyone on the team is trying to collect money from debtors except Frank the general manager and Marcus confronts him. So instead of collecting payments, Frank decides to make an order by-passing Donna and gets reprimanded for it.
He continues to make purchase orders without informing Donna and he will later get demoted for it.
Soon after, Marcus shows Alan and Howard a new design for the Brooklyn Burger brand. He plans to make it the signature burger of New York and take its nationwide in the grocery stores.
After visiting the Barclays Centre, Marcus finds out that the advertising of the Brooklyn Burger is very low and doesn't justify the huge costs, so he plans to terminate it. this will save up to $400,000 a year and the money can be used more efficiently to promote the Brooklyn Burger in grocery stores around the country.
Enter Jamie, Marcus's accounting expert and portfolio manager. After spending the whole day with Donna looking through the books, Jamie tells Marcus that she saw $3.8 million in pay-ables which is much more than the $2 million Alan and Howard told Marcus.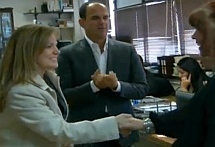 She tells Marcus that the bank loan is $4 million and credit is completely tapped.
So the total amount of liabilities for A. Stein Meat Products is $7.8 million not 5.5 million. She also tells Marcus was that the bank wants to end the relationship and will be knocking on the door of A. Stein Meat Products Inc soon to collect.
Jamie finds out that the company has just $30,000 in the banking cash and this means that any moment now, the company could go bust.
She advises Marcus to run.
Marcus confront Alan and Howard with this and they tell him that they didn't know they owed this much to the bank.
Marcus reminds them that the deals that they made was based on $2 million in pay-ables, not 4 million. He tells them that he's not going to continue with the deal.
Conclusion and Updates on the Business
Marcus in his kindness knows that even though he's not going to invest in the business, the financial situation for A. Stein Meat Products is very bad and he feels he has an obligation to help in some way.
He meets with Alan and Howard to tell them that he is going to help them in any way he can even though he's not going to go through with the deal. They tell Marcus that they need about $200,000 to make payroll and for working capital.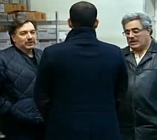 Marcus decides that since he can give them money for free, he's going to buy the Brooklyn Burger brand from them for that amount and repackage it to sell to the stores.
Marcus is fully invested in this company and you can tell he really wants to help A. Stein Meat Products get back onto its feet.
We hope all goes well with this deal and will update if anything significant happens in the business updates section.
Thanks again for reading the review and dont forget to like us on facebook, retweet us and most importantly, let us know your opinion on this episode and its characters in the comments below.
Have a nice one.
Rob
<< Visit the previous episode Athans Motors AutoMatch USA – The Profit Season 2 Episode 1
>> Visit the next episode Tina & Michaels' PRO-FIT – The Profit Season 2 Episode 3