LA Dogworks – The Profit CNBC Season 1 Episode 5
Updated on November 6, 2018
Marcus Lemonis Vs LA Dogworks

The Company: LA Dogworks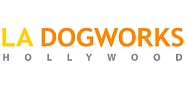 The Owner(s): Andrew Rosenthal
Website: http://www.ladogworks.com
Intro
In this "anger management" episode of the profit CNBC, Marcus Lemonis is in LA visiting LA Dogworks.
LA Dogworks is an upscale dog care and boarding facility in the heart of hollywood California.

It was founded by Andrew Rosenthal in 2004, LA dogworks is now a 24-hour dog facility employing 36 workers.
Specializing in all dog services from grooming to training, clients can count on their pets being hosted in a state of the art 7500 sq feet facility.
As a business, LA Dogworks generated $1,300,000 a year at the time of filming but the numbers are going down.
$150,000 in debt and with the business sales crumbling, LA Dogworks is hoping Marcus can help turn around the business.
So Marcus meets Andrew at the door and proceeds to take a tour of the facility.
It truly is impressive how complete LA Dogworks is when it comes to taking care of dogs.
We start to see the behaviour of Andrew, which is a bit harsh regarding his clients.
Looks like he just doesn't care what others think of the business and his services. He isn't even phased by the presence of negative reviews online about the business.
It is also clear that according to his employees, Andrew is not the best boss you could hope for.
A number of his employees were even playing to leave.
Marcus confronts Andrew to find out the reason for the bad-blood with his employees. He needs to know the situation is calm enough for him to invest in.
Andrew confesses that if he could fire everyone and start from scratch, he would do that.
A true dictator.
Problems/Issues In The Business Found By Marcus
Sloppy business practices.
Bad management.
Little signage outside the premises listing the services provided.
No fixed price list of services provided.
Negative online reviews to the business.
Andrews' call it like it is, an attitude which may hurt people including his employees.
Low occupancy of the boarding facilities.
Solutions Suggested/Implemented by Marcus To Improve The Business
Change management and help Andrew get rid of his problems with his employees.
Stop the yelling and abuse suffered by employees.
Increase moral of the business environment.
Raise revenue by increasing occupancy and creating a client membership reward system.
Create a whole lot of private label products for dogs under the LA Dogworks brand to be sold in mass retail, online and nationwide.
Opening up multiple locations based on the brand.
Sprucing up the premises to bring it up to date.
Building repainted and it now has a list of the services it offers on the front vetrine.
New logos for branding.
Offering a first free service to those that adopt dogs in the area.
The Deal
Marcus Offers Andrew 1 million dollars for 50% of the business.
It is broken down into:
$150,000 to pay off incurred debt.
$150,000 to be set aside as working capital.
$700,000 for expansion opportunities.
Marcus will control the operations of the business and employees with Andrew controlling the brand.
As usual, Marcus asks for 1 week of full control of the business so he can start turning things around.
It took little convincing but Andrew finally agrees on the deal and the 2 shake hands.
Episode Main Review.
This episode becomes more of a therapy session for Andrew than a business transaction.
Andres true contempt for his employees reveals inner problems that need to be taken care of.
His employees see no empathy for the people that work for him. Shouting, yelling and stressing up his employees are common place at LA Dogworks.
These all escalate with one of the employees, Jesse quits.
A workplace psychologist, Dr. Rivera had to be brought in to help and after making up and even hugging with his employee Neil, it looks like things are going to get only better. Even dog bowls.

Andrew even pitches in with things to do and seems to find a new enthusiasm with his business. Could this be the great end we all wished for???
Well Sadly No :(
Conclusion and Updates on the Business
Andrew can't seem to see anything positive in Marcus to his employees.
During a huge confrontation with Marcus, Andrew says he doesn't need Marcus' help to run the business and truly believes he can do it all on his own.
At this point, Marcus has had enough. After staring with frustration at Andrew, Marcus decides he can't take it anymore and abandons the deal.
Andrew confesses to the camera that he can't work with partners and the only reason is his ex-business partner is alive is because murder is ILLEGAL…
Looks like this guy has more problems than ANYONE could help him with.
Marcus withdraws his million dollar offer and drives off.
Personally, I knew Marcus was on a lost mission on this one and wasted his time even trying.
I hope you enjoyed our episode review.
Feel free to comment below and let us know what you feel about the episode and characters in it.
Thanks again for your visit.
Cheers
Rob
<< Visit the previous episode Eco-Me – The Profit CNBC Season 1 Episode 4
>> Visit the next episode Mr. Green Tea – The Profit CNBC Season 1 Episode 6 Finale