FuelFood – The Profit Season 3 Episode 5
Updated on November 6, 2018
Marcus Lemonis Vs FuelFood
The Company: FuelFood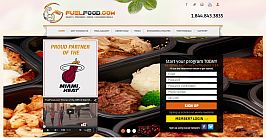 The Owner(s): Erik Leander
Website: https://www.fuelfood.com/
Intro
In this episode of The Profit, Marcus Lemonis visits FuelFood. FuelFood is a healthy food delivery service located in West Palm Beach, Florida. This company selects, prepares and delivers healthy and affordable gourmet meals across America. It promises to offer customers with the most nutritious and best-tasting food for as low as $7.50 per meal. Erik Leander is the founder and owner of the FuelFood.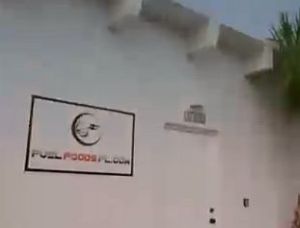 Erik began his fitness career at a very young age. At 17 and after 4 years of training, he was awarded first place in a Florida natural bodybuilding competition. He started his own supplement and nutrition store in Florida in his teenage years. FuelFood was born in 1999 after Erik opened his gym. He started by making meals for the pro athletes he was training and explained to them the significance of the right diet. He soon got more clients so he started cooking, packing and delivering meals from his house.
The company grew, but it has developed an ailing corporate tradition. Although Erik and FuelFood have helped many people, it cannot achieve a healthy working atmosphere of its own. They are having hard time marketing and retaining the customers the gain. FuelFood is deep in debt and Erik is dominating the entire company in a wrong way.
Problems/Issues In The Business Found By Marcus
The business owner is unapproachable and very aggressive towards his staff.
The company's high debts.
Too much spending on the delivery services.
Meals have a poor presentation.
Lack the essential cooking equipment.
No loyal clients.
Inappropriate food campaigns.
The Deal
Marcus has a passion to help small businesses that he believes help people. He can see the drive that Erik and his staff have to produce meals that are helpful in burning fats and building muscles. Marcus was excited learning the story of Chana, a FuelFood employee who lost more than a hundred pounds. She is a living testament to how effective the program is.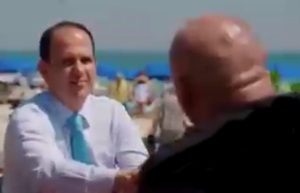 Marcus is aware that the company has debt and Erik cannot clearly account all the money that comes in and out the business. He proposed to give Erik $300,000 for a 51% ownership. He intended to use $200,000 to pay off the debt and $100,000 as working capital. Erik hesitated at first, thinking that he might become a minor shareholder of the company, provided that there are other shareholders. After some minutes, he agreed, took the check and closed the deal.
Solutions Suggested/Implemented by Marcus To Improve The Business
Marcus took Erik and his team to witness a focus group doing actual product tasting.
Analyze client feedback.
A meal that is more attractive and tastier was created.
Create more tasteful advertisement.
A new logo was proposed.
Creation of customers' map.
Shopping for new and useful kitchen tools.
During The Show…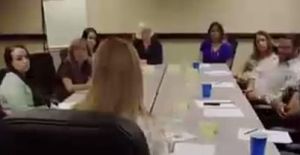 Since Erik was having a hard time listening to the ideas and suggestions of his staff, Marcus took him, Diana and Jordan to observe a focus group. After receiving feedback, Marcus was happy to know that the inefficiencies of the company are manageable. Marcus was disappointed however to know that FuelFood did not have the right kitchen equipment even though the company has the money to acquire it.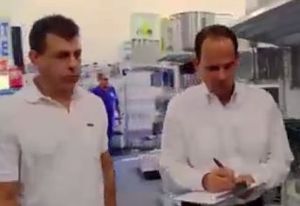 He led an open forum with Erik and all the employees. Erik as usual upset everyone with his aggression and seemed not interested to accept his shortcomings. Two days later, Marcus took chef Mike to the Restaurant Warehouse to buy all the necessary tools that FuelFood needs to be more effective and productive.
Conclusion and Updates on the Business
Marcus was devastated after learning from chef Mike that Diana and another important staff member left the company. Erik was cutting the salaries of his employees. The FuelFood owner explained to Marcus that he needed to do that to pay for something else. Marcus discovered that the company is facing an even bigger problem.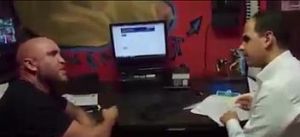 Erik received a notice from the US Securities and Exchange Commission. Marcus looked at it and identified that there is another major owner of the company. The government thinks that the major shareholder is allegedly involved in a Ponzi scheme. Marcus was concerned about the employees but called the deal off due to the complexity of the company's status and the government's involvement. He and Erik had a heated argument before he finally left the FuelFood facility.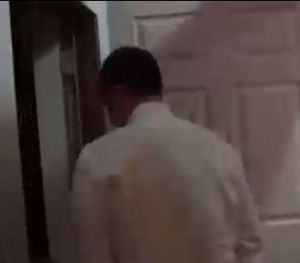 Marcus once again escapes from a deal with someone that wasn't totally sincere with him. I hope you enjoyed this review of this episode.
Don't forget to share this review on social media and share with us your opinions on the episode and its characters in the comments below.
Thanks again for visiting.
Rob
>> Visit the next episode Grafton Furniture – The Profit Season 3 Episode 6
<< Visit the previous episode Standard Burger – The Profit Season 3 Episode 4