Precise Graphix – The Profit Season 3 Episode 7
Updated on November 6, 2018
Marcus Lemonis Vs Precise Graphix
The Company: Precise Graphix
The Owner(s): Keith and Dean Lyden
Website: http://www.precisegraphix.com/
Intro
In this episode of the profit, Marcus Lemonis visits Precise Graphix. This is a sign printing company, which specializes in the retail of custom designs, fabrication and installation services. It is located at Emmaus, Pennsylvania and owned by Lyden brothers, Keith and Dean. The company works from the conceptual development through to installation.
Precise Graphix was established using Keith's starting capital of $160,000 and Dean's graphics experience. The business is operating for twelve (12) years, and things went well for many years. Recently, it faced loses after their major client slowed down. This was their biggest client and comprised 65% of their profit.
Marcus is very confident that Precise Graphix can make more than $4.4 million. It can do and earn bigger if its leadership goes the right path and if all the workers focus and give more attention to detail. He believes the Precise Graphix can easily grow into a $50-million company.
Problems/Issues In The Business Found By Marcus
Lack of clear and strong leadership.
They have obsolete equipment and dysfunctional printing machines.
The company is paralyzed by the lack of vision.
No system in place.
There is process disaster says Marcus.
It is not keeping up with the times.
The Deal
Although the Precise Graphix doesn't have huge assets and is losing profits recently, Marcus strongly believes that he can do a lot to help the company. He really wants the two owners to step up and know their roles and responsibilities. Keith must lead the company and Dean must focus on making the best designs.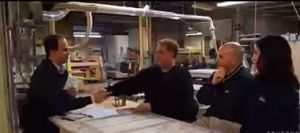 Before stating his offer, Marcus tells the company owners his observations and his plans to help them. He made sure that Keith and Dean understand his intentions and plans.
He then offered his proposal of $270,000 for 33% ownership. Both Keith and Dean took some time to think over the offer but when Tina, Keith's wife entered, it was clear that they need help. Marcus' proposal was accepted, and the deal was done. But there was a twist, the company must impress Marcus with a surprise task.
Solutions Suggested/Implemented by Marcus To Improve The Business
Designate Keith as the company manager and Dean as design manager.
Keep work in place.
Organize the working place and discard all the trash.
Buy new equipment.
Give Keith, Dean and the entire company a challenge.
During The Show…
To uplift the spirit of the entire company and before the owners could cash the deal check, Marcus gave them a challenge. The challenge is to let Precise Graphix make some design changes and improve the interior of Marcus' company Camping World.
The whole company was energized and excited to show Marcus what they have got. They worked hard to meet the 3-weeks deadline that Marcus gave them. It was a true challenge for everyone to step up their game and show Marcus that they deserve to get the check.
Marcus was blown away when he first saw the results, but he was disappointed once he made a closer look. Although the designs were good, its implementation was poor. He cited all his negative and positive feedback.
Conclusion and Updates on the Business
Marcus was happy yet dismayed with the quality of work that Precise Graphix delivered. He helped the company figure out which in part did they failed. It was discovered that Dean was not able to relay his designs properly to the workers. Communication is very crucial, and everyone hopes that Dean will start to open up his vision and plans to the employees.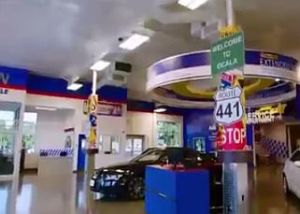 Marcus gave Dean another chance to show his real talent in designing, he allowed him to design and make the signs for his other company AutoMatch USA. Dean was upset at first but took the challenge. His initial presentation was excellent. On the day of revelation, Marcus and his AutoMatch team were all happy and satisfied. Dean has perfectly executed all his plans, and the entire company contributed to the project's success.
Marcus was happy and the entire Precise Graphix team was happy and relieved. The company is in for bigger opportunities and more profit. We wish them all the best.
I hope you enjoyed this review of this episode.
Don't forget to share this review on social media and share with us your opinions on the episode and its characters in the comments below.
Thanks again for visiting.
Rob
>> Visit the next episode Precise Graphix – The Profit Season 3 Episode 7
<< Visit the previous episode Grafton Furniture – The Profit Season 3 Episode 6