Marijuana Millions Season 4 Episode 20
Updated on November 6, 2018
Marcus Lemonis Vs Marijuana Millions
In this special episode of the profit, Marcus is in California, a state where marijuana is now legal, in a bid to understand the exploding weed business. For him, it worth a peep as this multi-billion dollar industry can no longer be ignored. Are we really going to see Marcus in the weed business?
This episode is a documentary style and starts in the small town of desert hot springs. This is a town that was dying due to the economy and has now found itself in the middle of the medicinal marijuana boom. Businesses are starting up here growing pot and the revenue is massive.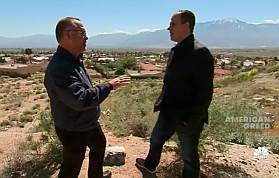 Taunting the US federal government is fun to this town which with needs $15 million a year to run itself. The explosion in recreational pot growing may lead to over $50 million in yearly taxation income. The legalisation of marijuana in California and the positive vote to allow for marijuana growing in Desert Hot Springs may have just changed its fortunes.
Marcus then meets a company called Canndescent. Its CEO is a Harvard trained Adrian Sedlin. It's a start-up luxury pot brand bidding for a place in the high-end recreational marijuana market.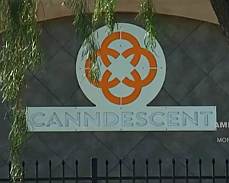 Next Marcus visits Orange County to meet with the owners of a small company called "Treat Yourself". It specialises in making edible marijuana treats like its gluten-free "healthy" medicinal cannabis pop tartelettes. aside from being a small player in the very very large industry, this company struggles with the pains of a very small start-up and Marcus is there to help and advise them on how to grow.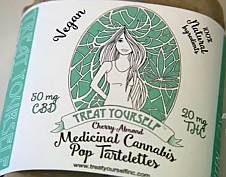 Marcus then moves on to visit the largest producer of edible marijuana treats, Kiva confections. This multi-million dollar company has been in business since 2010. Its line-up of products is impressive with chocolate bars, blueberries, espresso beans and much more.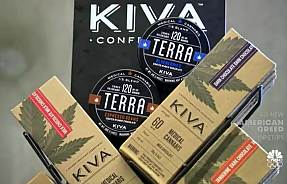 To get a closer feel of weed, Marcus then visits Medmen, a high-end chain of stores that sell premium quality marijuana at a premium price. In its stores, customers can feel, see and smell the product before they buy. Medmen is a highly successful chain with locations in California and New York. It also has major financial backing from investors in its capital fund having raised over $60 million.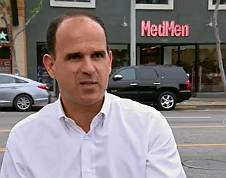 Marcus then goes on to Stashtwist, a medicinal cannabis dispensary company based in Berkeley created by former analyst at Moody's, Andrea Unsworth. It delivers a wide variety of pot products right to your door. It's incredible to see how a product that was highly illegal is now being delivered like pizza. Marcus cant wait and joins delivery man, Matt, on a stashtwist delivery run to meet with its consumers.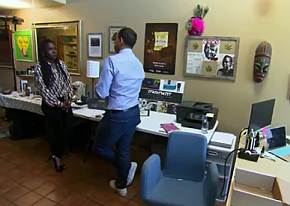 This episode ends with Marcus interviewing Zach, a player in the underground illegal marijuana business. The fact that selling marijuana in California is now legal is a huge blow to these underground dealers and they are struggling to keep market share. The only benefit to underground dealing is that they can undercut the legal sellers of weed by passing on the savings of taxes to the end consumer.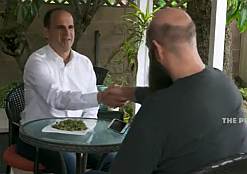 By the end of the show, Treat Yourself strikes a deal with Medmen to sell it tarts in their chain of stores.
This was an exciting episode which gave us a look into the world of an industry projected to become a $20 billion one.
So is Marcus Lemonis was going to jump in, or not?
I hope you enjoyed watching this "informative documentary" episode like we did.
Don't forget to leave your fan comments here below and your thoughts on the episode. We really do rely on your comments for updates and information, so please share them with us.
Like us on Facebook and share this post with your friends through the social buttons here below.
See you in the next one.
Thanks again for visiting.
Rob