KOTA Longboards – The Profit Season 3 Episode 16
Updated on November 6, 2018
Marcus Lemonis Vs KOTA Longboards
The Company: KOTA Longboards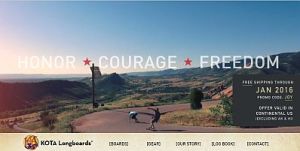 The Owner(s): Mike and Nikki Maloney
Website: http://www.kotalongboards.com/
Intro
In this episode of The Profit, Marcus Lemonis visits KOTA Longboards. KOTA Longboards is a skateboard company that specializes in handcrafted high-quality skateboards. Mike and Nikki Maloney are the business owners who started KOTA Longboards in 2012. The company is proud that every product is made for performance and comfort. It allows the riders to control their speed and direction. KOTA stands for "Knight of the Air."
Marcus visits KOTA Longboards in Denver, Colorado with hopes of making a deal. He wants to see if what help he can offer the company to provide its customers with the freedom of landsurfing with their longboards. Mike was a former US Navy pilot who has no business experience and has no solid business plan.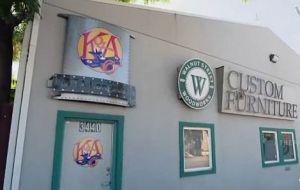 KOTA Longboards is facing a lot of problems like a limited product line and a high employee turnover rate. Marcus loves the products and he thinks that it is smart for him to invest. However, when he visits the location, he was dismayed that the company has only one length and size for all their products.
Marcus is aware that the company is already making a big name in the industry, but he thinks it can go bigger and reach more people with some important changes. He observed that Mike has some lapses with how he operates his company and how he views the market.
Problems/Issues In The Business Found By Marcus
The KOTA Longboards are expensive.
The company has a limited audience.
Mike is not fully-committed in managing the business.
Mike has overvalued his contribution to the company.
Mike is not open to feedback and advises.
The company is sharing their working space with a furniture company.
Mike does not take care of his employees.
People are leaving the company.
KOTA Longboards does not hit the right market.
The Deal
Marcus strongly believes that Mike can make his company can earn more and let more people ride his longboards. Marcus offered Nikki and Mike a $300,000 deal for 40% ownership. The amount will be used to pay Josh and as a working capital.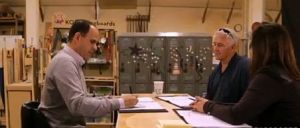 Marcus wants his share to be divided where he gets 25%, Sandy gets 5%, Josh gets 5%, and 5% for Chris. He wants all these employees to get their fair share of the company. Marcus also wants to have the full control of the company. Nikki and Mike accepted the offer and they shook hands and a deal was made.
During The Show…
Marcus brought the KOTA owners to Roby Dyrdek. Roby is not only a professional skateboarder, he is also an excellent businessman. Marcus allowed him to speak up his mind and share his thoughts about KOTA. Roby emphasized that Mike and the company do not have a good price. It's too expensive and does not hit the right demographics. Marcus was happy that the points he talked about earlier are also the issues Roby discussed.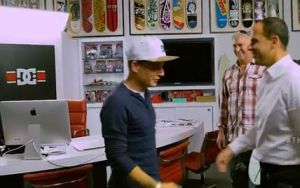 Marcus and the KOTA Longboards team talked about new designs and sizes to meet more of the market's need. They were planning to lower the production cost to lower the price they offer their customers. Everything was well-planned and they start working on it. Unfortunately, after a couple of days, Mike and Nikki wish to renegotiate. After a couple of hours, no new negotiation was made and they went back to the original deal.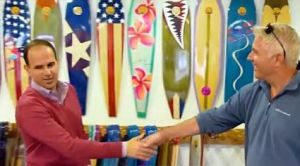 Marcus was frustrated that people keep leaving KOTA Longboards and even alarming that Mike is not worried about it. Mike is always not always around to manage the business.
Conclusion and Updates on the Business
Marcus is very frustrated with Mike because he shows no commitment. He is not giving his people what is due to them. Mike always contradicting Marcus and always insist his ideas even if it's not working.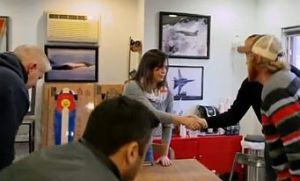 Marcus called all those old employees who left the company as well as the owners. Marcus wants to fix things and let both sides express their sides so that a real solution be accomplished. The former employees aired their grievances and disappointments with KOTA Longboards and Mike. Mike was hurt but has no plans of action to resolve the issues.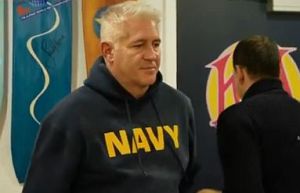 Marcus was extremely frustrated with him and said he cannot trust Mike even a dollar. Mike's attitude and inability to see and respond effectively make it harder for the process, the change and the growth to happen. Suddenly, Marcus declared that he does not want to continue the deal. Marcus gave his last message to the people and left the building.
I hope you enjoyed this review of this episode.
Don't forget to share this review on social media and share with us your opinions on the episode and its characters in the comments below.
Thanks again for visiting.
Thanks again.
Rob
<< Visit the previous episode Wick'ed Candle Company – The Profit Season 3 Episode 15