Shuler's BBQ Bar-B-Que – The Profit Season 2 Episode 15
Updated on November 6, 2018
Marcus Lemonis Vs Shuler's Bar-B-Que
The Company: Shuler's Bar-B-Que
/BBQ
The Owner(s): Lynn and Norton Hughes
Website: http://www.shulersbbq.com/
Intro
In this episode of the profit, Marcus Lemonis goes down south to meet Shuler's BBQ.
A Latta South Carolina based all-you-can-eat barbecue buffet run by married couple Lynn and Norton Hughes. The name Shuler is, however, is of their adopted son and this is the legacy Norton and Lynn want to leave.
Shuler's BBQ serves Authentic South Carolina ribs, pulled pork and chicken. It has become a kind of the Mecca down south for all kinds of barbecue lovers. It attracts a lot of clientele who drive from very far in some cases just to sample its southern home-made cooking.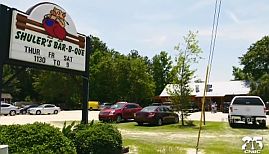 Marcus sees huge potential for growth especially since the barbecue restaurant doesn't lack the clientele.
Marcus is also very impressed with Shuler's BBQ's signature "little biscuit" and he immediately sees an opportunity to take this nationwide.
The business is profitable and generating a very comfortable life or its owners so Marcus just doesn't understand why he was called.
Problems/Issues In The Business Found By Marcus
Restaurant too small for the amount of clientele it has
No credit cards accepted
Nosy family members wanting to take a piece of the pie
Lack of efficiency in the food serving process
Lack of control over the cost of food items
During The Show…
Enter Lynn's creepy brother-in-law Ewell. This is where the story gets interesting. Ewell is supposed to be the marketing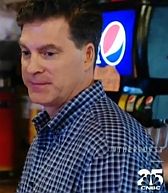 genius that wants to have a part of the business. He sees the massive opportunity to cash in on the hard work already done by Lynn and Norton.
Looks like Ewell made a couple of Facebook promotions and believes he is now marketing guru that deserves part of the business.
Marcus just doesn't see the need for extra marketing when there is already a line of clients waiting to eat. He wants to build out the infrastructure to be able to accommodate all of the clients whose needs Shuler's is currently struggling to meet.
Ewell laughs about not being able to cook and yet wants a part of a restaurant business. This stuff is not even funny. It simply the case of someone smelling free money like a rat smells cheese. If you think the planet popcorn episode had creepy characters, this episode blows it out of the water with Ewell.
Marcus tried to give a chance to Ewell by having him help out in the business as a manager/partner. Ewell, however, didn't want to do this.
He wants to make a salary of over USD200,000 between him and his wife, but not do the work. This just can't happen, not on Marcus's watch.
Norton knows this and is sceptical Ewell's real intentions are good. He's just going along with this because Ewell is the husband to his wife's sister and so he can just kick him out and hurt his wife Lynn.
The Deal
So Marcus sits down with Lynn, Norton and Ewell to discuss a deal.
Marcus wants to build up the location to become a real attraction for all those looking for the highest quality barbecue in the area. He offers to put in USD500,000 for 40% of the business.
The money will go towards:
working capital
paying off the mortgage
to build out a general store which will sell Shuler's BBQ products
to build a deck on the back of the restaurant to sit the overflow traffic.
Marcus, however, wants to be reassured that the property on which the restaurant sits is part of the deal. Marcus also wants the distribution rights for the Shuler's BBQ little biscuits which he plans to expand across the nation.
As always Marcus needs a hundred per cent control of the business while he makes his changes. He believes that with his help, Lynn and Norton will finally be able to leave a really successful business to their son Shuler.
The family agrees to Marcus's deal and the partnership begins.
Solutions Suggested/Implemented by Marcus To Improve The Business
Get rid of Ewell
Optimise the payment process to get rid of the long waiting lines.
Slightly raised the price of a meal at Shuler's BBQ
Set up credit card payment processing and add another register.
Reduce raw food costs
Mass produce and sell Lynn's biscuits in shops and department stores across the nation
Conclusion and Updates on the Business
Marcus brings in his partner baker Kenny to help formulate a version of Shuler's BBQ biscuits for the mass market. Though Lynn is not too happy about how the basic recipe will change, she goes along with the process.
Marcus goes on to make a deal with a butcher to get Shuler's BBQ's meat at a cheaper cost and this will go a long way to helping carve out more profits from the gross revenue.
Plans are made to build the store for the Shuler's BBQ's products and expand the deck which quickly materializes and looks beautiful. The new deck space at the back of the restaurant will guarantee expansion for the business.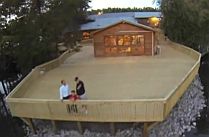 Let's not forget this is the South and this is America, so Marcus builds a giant 130-foot American flag that can be seen for miles. This will become part of the attraction of the Shuler's BBQ brand.
The biggest victory for Shuler's BBQ, however, was when Ewell abandoned his plans to come to be a part of the business. Hiring a family member is already a very delicate situation.
Shuler's BBQ dodged a bullet and got rid of a family member that wasn't even motivated to help the business in its day-to-day activities.
Finally, Marcus rewards the couple and Shuler with a trip to New York where he invites them to the grand reopening of Marcus' Crumbs Bake Shop. He has a little surprise for Lynn and she is ecstatic when she sees her biscuits along with her watermelon cupcakes on the shelves of the store.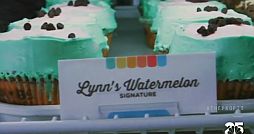 The biscuits will be in all 26 Crumbs Bake Shop stores as well as in major grocery stores. This will not just be another revenue stream, it will also be a huge marketing strategy to bring back people to the Shuler's BBQ restaurant in South Carolina.
Shuler's BBQ's future looks very bright and the dreams of Norton and Lynn to leave a thriving business for their son Shuler is taking shape.
So there you go. Another exciting episode of the profit comes to an end with a successful investment in a good family business.
We wish Shuler's BBQ all the best.
Don't forget to share this review on social media and share with us your opinions on the episode and its characters in the comments below.
Thanks again for visiting.
Rob
<< Visit the previous episode Coopersburg Sports – The Profit Season 2 Episode 14
>> Visit the next episode ASL Sign Sales & Service – The Profit Season 2 Episode 16