Artistic Stitch Queens Vibe – The Profit Season 2 Episode 10
Updated on November 6, 2018
Marcus Lemonis Vs Artistic Stitch
The Company: Artistic Stitch/Queens Vibe
The Owner(s): Sal Loretta and Nicolo Meola
Website: http://www.artisticstitch.com/
Intro
In this episode of the profit on CNBC, Marcus Lemonis visits a Queens NewYork based embroidery and silk screening/printing business called Artistic Stitch. Founded by Sal Loretta and partner Nick Meola 18 years ago in Sal's garage, the company is facing a huge identity crisis as Sal Loretta has created a sort of Mall/Sports complex.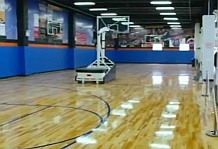 The facility includes a basketball court, a baseball batting location, a clothes shop, a restaurant/pizzeria and lets not forget, a printing and embroidery production facility. With most of these facilities not producing a profit, Marcus believes that the company will not make it if it doesn't come back to its roots which is in the printing business.
Artistic Stitch generates $2,000,000 dollars a year with the bulk of their revenue coming from uniforms, hats and custom shirt. Recently the company moved the business to a 28000 square foot warehouse facility using Sal's half a million dollar savings. To increase revenue and take advantage of all the free space, Sal decided to add a few new businesses to the location.
The sub-businesses are struggling to make a profit and the building acquisition and rebuild have sunk Artistic Stitch into a 1.5 million dollar debt hole. Marcus knows that there is money to be made in the embroidery business, so if the company doesn't get their identity sorted out and start paying off their debts, they will truly become un-stitched.
Episode Main Review.
So Marcus arrives at Artistic Stitch and finds himself in the worlds weirdest mini-mall. It's crazy to find that the primary business (silk screening and embroidery) is shoved in a corner of the complex.

He meets Fabio, Sal's brother in law and the manager of the embroidery production floor and he gets the tour of the floor. Sal comes to meet Marcus, tells him Fabio has been with him all 18 years and they started the business together. Sal is highly impressed with where the business is right now and maybe more impressed with the HUGE facility HE BUILT FOR IT.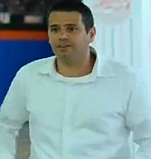 Sal tells Marcus the business is generating revenue and that the problem is mainly the debt. He confesses that the bank managers look at him funny and refused him loans when he told them he wanted to build a mall/sports complex/restaurant etc. Looks like only Sal can't see how weird all these really are. To Sal, it is a Multiplex of Businesses that will cater to all its clients' needs once they come into the building.
Marcus tells him that its called a Mall. There isn't a correct vertical integration in Artistic Stitch simply because the integrated businesses don't connect/relate well to each other directly. Embroidery and silk screening has nothing to do with batting cages.

Next Marcus meets Nick Meola in the sign shop, Sal's 50-50 partner and sales representative. How much sales Nick generates we will find out later in the show. Though he looks like a shy and timid guy, Nick tells Marcus he loves selling and he loves talking to people and stuff.
So the signs printing part of the business generated $170,000 and the embroidery and silk screening part of the Artistic Stitch business make around 1.3 million dollars. With around 75% margins on both sections of the business, the gross revenue was almost $900,000.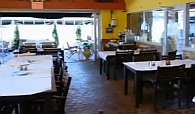 Marcus and Sal continue the tour and see the restaurant part of the business. Called Saverio's, the restaurant generated around $300,000 last year. The restaurant was almost empty when Marcus visited it so it's clear why it generates less than $1,000 per day in sales.
Next Marcus was shown into the sports section of Artistic Stitch which generates around $400,000 a year in sales. It's incredible that Sal invested so much money into the sports complex. It is not generating a significant income but takes the majority of the business floor space as well as running costs.
Marcus is pissed to find out that all the other businesses in the complex don't even generate half the income that the embroidery and silk screening part of the business generates. Well, I am pissed too :). I might just need a coffee.
The rent for the building is around $17,000 a month for the grounds and an empty building lease. Considering that Sal put in half a million to build the building out, it's incredible that at this point, Sal still doesn't understand how expensive running the sports complex is.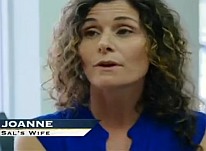 After finding out from Joanne, Sal's wife, that they have put all their money into the business and she is worried, Marcus understands that he will have to talk Sal out of his delusions of grandeur.
Next Marcus meets Giovanna, the accounts manager and asks her for a full balance sheet. He sits down with her and Sal to discuss the company's financials and finds out that even though the embroidery and silk screening part of the business generates over $900,000 in gross profit, the revenue is used to support the expenses of all of Artistic Stitch. This leaves a smaller real profit of $100,000 a year.
Marcus finds out that there are other debts owed too. Outstanding construction debts, rents owed, credit cards, real estate taxes. So, even with the $100,000 in revenue, it is hard to service those debts and their respective interests and the business is essentially cash flow negative.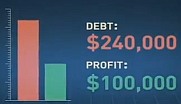 Sal tells Marcus the sacrifices he makes month by month to keep the business running. He takes it as a personal crusade to keep his employees on the job.
Problems/Issues In The Business Found By Marcus
Unfocused business strategy
Huge and inefficient business facility.
A 50% partner whose role in the business is very unclear.
Waste of revenue supporting unprofitable sub-businesses.
Mistrust and secrecy
The Deal
Marcus sits down with partners Sal and Nick to make a deal. He finds out that after 18 years in business, Sal and Nick don't have a clear agreement stating the details of their partnership contract.
It starts to look like Nick is that friend that comes on the ride and you have to keep around because he was there from the beginning all along. What Nick actually contributes to Artistic Stitch is still unclear to Marcus.
Marcus asks the partners to make him an offer on what they want him to invest in the business. Sal wants to clear the debt which totals just about $600,000. Marcus finds out that there is an option to buy the building for around 2.5 million dollars after 5 years.
They all believe the building is valued at around 5 million dollars. So it all looks like the real reason Sal invested too much into the building was to be able to have an asset he could buy at a below market price that is worth more money than he invested into it.
Marcus is worried Sal may be in it for the real estate play. All he needs to do is keep the business running long enough to be able to exercise his option to buy the building. His instincts tell him that Sal may be looking for an investor to help him do just that.
This is worrying. Do Sal and Nick really want to keep this business alive? Or are they just buying time till they can flip the building for millions of dollars? Marcus tells them he invests in small REAL businesses and he is not interested in the real estate play.
He is however interested in keeping the business running and its employees being on the job. He wants to know that Sal is equally committed to this as well.
Marcus offers Nick and Sal, $660,000 to satisfy the debt for 50% of the business and it's building. He also wants 100% financial control of the business forever. In case the option gets exercised, Marcus will be the first to get his money back.
Sal is not happy with this. He wants to know how he will get back the money he invested into the business. Marcus tells him that since he will have 50% of the business, Sal can get a higher split of the rest which he has to share with Nick AND his brother in law FABIO. Fabio is Marcus' insurance. He is the one in charge of the embroidery and silk screening part of the business which is highly successful.
Sal agrees to give Fabio 10% of the business shares. He will have 25% and Nick will have the remaining 15%. Nick is not happy about this. The fact of the matter is that Fabio, having been in the business with him and Sal since the very beginning is just as important (if not more) as him.
Marcus believes it's generous to give Nick more than what Fabio gets. Nick agrees to make a deal. He didn't really have a choice anyway.
They all shake hands and Marcus gives Sal the check. That money will be used exclusively for the debts of the business. Sal is visibly relieved. The burden of debt is now off his shoulders and he wants to concentrate on getting the business back in shape and profitable.
Solutions Suggested/Implemented by Marcus To Improve The Business
Focus on the parts of the business that make money and cut out the parasites.
Share the equity and roles in the business in a clear and correct way.
Get the sales system in shape and open new corporate accounts.
Create a new brand for retail with its own clothes product line.
After The Deal…
After the deal is made, Fabio is ecstatic. He is happy to be finally recognized in the business with a share of the company.
Marcus now wants to focus on getting corporate accounts for the embroidery and silk screening part of the business. This will entail having a strong sales force. He finds out that the salesman Nick is not really that big of a salesman anyway. He can't mention a client that he brought into the company. I think he is just caught in the moment or lost for words.
Most of the clients were brought in by Fabio and after almost messing up a heart wrenching sales pitch at the local fire station with Marcus, Nick is relegated to a commission per sale only salary status in the company. He agrees and I am not sure if he knows he may have just signed away almost all his salary??? In fact, Nick really appreciates it.
Next, Marcus closes the Artistic Stitch for renovations. He creates a new brand for the design and printing part of the business called Queens Vibe.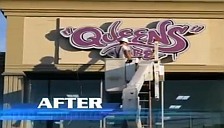 The beautiful new facility will now reflect their focus on the silk screening and embroidery part of their business. There will also be a retails space where clients can come in, design and order their own custom prints. Marcus recruited local Queens graffiti artists to spray the walls and give the premises the New York cool hip vibe.
In the next scene, Marcus again finds out that Sal may have lied a bit about the total debt amount. It looks like business credit card expenses were labelled as building expenses while in reality, they were personal living expenses. He is not happy about this and when Sal comes clean about the cards being used to survive, Marcus tells him to be more honest with him in the future.
So Marcus gets to renovating the facility and he acquires a direct to garment printer for $27,000. This will be used for clients that want to come in and design and print out the results. This will enable local artists or small businesses to come and produce their own clothing line.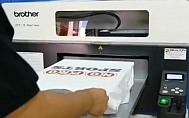 Next scene, Marcus finds out that Sal is keeping information from his landlord to whom he owes $120,000 in arrears instead of $52,000. Marcus speaks to the landlord and after some drama with a certificate of occupancy, it's all settled.
Marcus takes Sal to the park and speaks with him about all the lies and misinformation he's been getting. Sal breaks down and tells him he is scared to lose everything and that by telling things how there really were, he was afraid he would lose the investment. In business, however, numbers don't lie. The 2 bury the hatchet and move on.
Conclusion and Updates on the Business
In the concluding scene, Marcus mentions that the retail section of Artistic stitch will now be called Queens Vibe and the company is already adding lots of new accounts, both small and corporate.
The lobby is now a retail store featuring the new Queens Vibes product line which is proving to be very successful. The design centre is also doing well and is making the most of the basketball court.
So Marcus invested $660,000 plus over $100,000 in renovation costs takes the total investment to around $760,000. So things are looking promising but there is still a lot of work to do to finally see big success. Marcus says he will leave the business encouraged, but not totally satisfied.
Now that is what you call a cliffhanger.
I hope you enjoyed this episode as much as I did. There are still a lot of unanswered questions and I will try to keep this review updated.
Don't forget to like us on facebook and share this review with your friends on social media. The share button it floating on the left side of your screen.
Also, leave your comments and join in the discussion about this episode and its characters.
See you again soon.
Thanks again for visiting.
Rob
>> Visit the next episode Swanson's Fish Market – The Profit Season 2 Episode 11